Yorkville Medical Malpractice Attorneys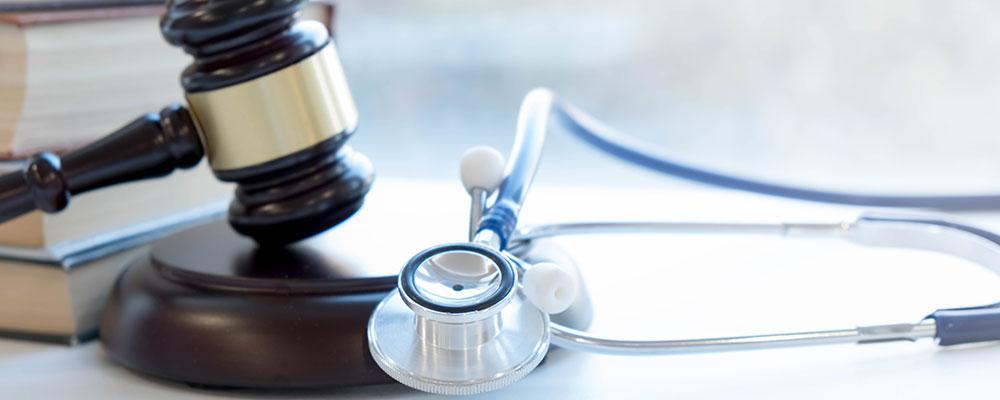 Lawyers for Medical Error Victims in Kendall County and Kane County
While medical patients should expect to receive expert care when they check into a hospital, sometimes the results are catastrophic due to the negligence of a physician or medical staff. How serious and widespread is the problem? According to a Johns Hopkins study, over 250,000 people die in the U.S. every year due to medical errors, which would make medical mistakes the third-leading cause of death in the country behind heart disease and cancer.
Treatment, surgery, child delivery, and other types of medical procedures can turn tragic if there is a breakdown in the standard of care, which is the customary type and level of care accepted in the medical profession for any given ailment or operation. At McAdams & Sartori, LLC, we represent medical malpractice victims whose lives have been significantly impacted due to mistakes by those entrusted to provide safe and suitable care. If that is the scenario you face, we will fight to protect your rights and pursue justified compensation for expenses and problems related to your injury.
What is Medical Malpractice?
Medical malpractice is when a health care provider's negligent action or inaction causes injury or death to a patient. Any deviation from the established standard of care that results in injury could be considered medical negligence, and medical malpractice compensation may be awarded.
Types of medical malpractice include:
Undiagnosed or misdiagnosed symptoms
Deficient medical history assessment
Failure to administer medical tests or incorrect testing
Misread or neglected laboratory results
Mistaken medication or improper dosage
Surgical error or unnecessary surgery
Premature hospital discharge or insufficient post-care
If you believe a medical injury you suffered resulted from any of these circumstances, McAdams & Sartori, LLC can conduct a full investigation to determine who was negligent and to what extent, and enlist the help of a medical expert who can confirm the findings. If negligence is apparent, we can file a medical malpractice lawsuit to seek damages for suffering and expenses you have endured.
Successful Medical Malpractice Cases
To achieve the desired outcome in a medical malpractice case, in addition to a standard of care violation, credible evidence must exist that the injury suffered was a direct result of medical negligence. The injury must also have caused a noticeable negative impact on your life and well-being. This may include disability, lingering pain, and financial hardship because of medical bills and lost wages.
When you enter a hospital, you simply want to feel better when you leave. No one is prepared for the traumatic experience of having their problems compounded by medical neglect or oversight and the thought of suing a large health care provider. At McAdams & Sartori, LLC, we understand how daunting it can seem when you are a medical malpractice victim who simply wants justice, and we are fully prepared to pursue what you rightfully deserve.
Contact a Kane County Medical Malpractice Lawyer
To file a medical malpractice suit that can hold negligent parties accountable, trust the experience and reliability of McAdams & Sartori, LLC. Attorneys Teresa McAdams and Nicole Sartori are both recognized as Top 100 Trial Lawyers by the National Trial Lawyers Association and are ready to help you achieve a full physical, emotional, and financial recovery. Call our Geneva medical malpractice attorneys at 630-553-1313 for a consultation today. We also serve clients in Plano, St. Charles, Aurora, Montgomery, Sugar Grove, Big Rock, and Hinckley.